Empowering You with Words of Kindness and Strength
No matter what storm you may be facing, always remember how truly amazing you are. Be Kind 2 Me is here to walk with you on your journey and to remind you that, with faith, strength, and resiliency, you can overcome anything.
Collections you will love
Inspiration That Sticks
Decorate and personalize planners, water bottles, laptops, phone cases and so much more!
SHOP STICKER COLLECTION
Super Soft Tees
Your new favorite tee, you'll never want to take off, go anywhere or do anything classic.
SHOP T-SHRT COLLECTION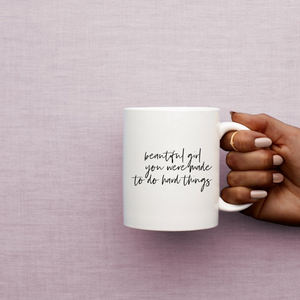 Cozy Up
A wonderful addition to your morning routine or a great gift for a friend, you cannot go wrong with this mug.
SHOP MUG COLLECTION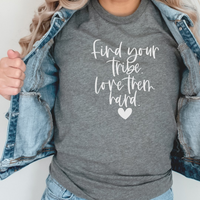 Your New Favorite Tee
 Our mission is to create quality clothing and accessories with positive and inspirational words and quotes to influence both you and others.  Each product has been carefully selected for quality and every piece of our clothing for luxuriant comfort. Each tee is made with lots of love! Proudly screen printed by hand with eco-friendly water-based ink with a vintage print for an even softer feel and longer-lasting print. 
Amazingly soft and lightweight tee made uniquely with tri-blend fabrication, and of course made with lots of love!
Shop Tees & Tanks
Customers say the sweetest things....
"I am obsessed with this shirt and the other shirt I purchased! SUPER soft and adorable! I always get compliments when I wear! Would highly recommend!"

Lindsay
"When I put my shirt on, I left my house with one thing in mind, getting to work.  As the day progressed, I noticed people looking at my shirt and internalizing the message.  The first individual I spoke with, I didn't realize was dealing with a devastating medical diagnosis.  But the message on my shirt instantly gave him hope!!  And in turn gave me the motivation to keep moving forward to RISE UP no matter what challenges I face.  My hope and faith tells me that I can RISE UP and help others!!"  

Ray
"I can't say enough about how much I love this brand. Everything from the positive messaging, to the thoughtful packaging with handwritten note that feels like you got a gift from a friend, the products are a joy to receive. On top of that, you can tell the shirts are great quality and are are honestly the softest most comfortable I have ever purchased (so much that I've come back to purchase several and a kids one for my daughter)!"

Aylea
Love, love, my shirt!! Awesome customer experience and received it in record time. (With a hand-written thank you note and adorable packaging) Great quality and my new favorite shirt, it is so soft and comfy.

Alethea
I love my shirts from Be Kind 2 Me!  They are truly my favorite shirts in my closet.  So soft, cozy and fit and wash great!  Can't wait to add more to my collection.  Thank you so much!!  #badass

Amy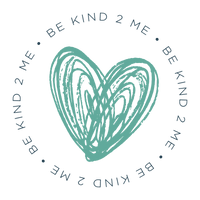 Making you Smile & Giving Back
Making you smile and giving back is what we LOVE to do and will always be the core of our mission.  A portion of all net profits from Be Kind 2 Me sales are given to countless nonprofits.  
We are taught to love everyone and we continue that lesson with our giving.  There are so many amazing nonprofits that work tirelessly every day to "fight the good fight", help us with our goal to give to as many nonprofits as we can!   ♥
Learn More
THANK YOU FOR SHOPPING SMALL!
Thank you for supporting our small family business! With each purchase, not only does it make a difference with a non profit, we actually do a happy dance!! We are so thankful for your love and support. Stay safe and shine like the star that you are!!