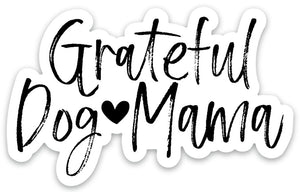 Our dogs do this amazing thing where they just exist and make our whole lives better because of it.  There is a reason why dog spelled backward is God, they provide unconditional love and for that, we are oh so very grateful.  💗🐾
Decorate and personalize planners, mirrors, water bottles, laptops, lockers, phone cases and so much more! 
3" x 1.88"
White die-cut sticker with black font
Durable Vinyl Matte Finish
Weatherproof
Fade Resistant (3-5 years)
Water-Resistant
Indoor/Outdoor Use 
Proudly made in the U.S.A.

*image not actual size     

♥ Making you smile and giving back.  With each purchase, a portion of sales is given to world-changing charities that support making a difference.